/

News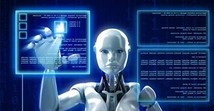 31.01.2014
Artificial Intelligence - What You Really Need to Know
It looks like the beginning of a new technology hype for artificial intelligence (AI). The media has started flooding the news with product announcements, acquisitions, and investments. The story is how AI is capturing the attention of tech firm and investor giants such as Google, Microsoft, IBM. Add to that the release of the movie 'Her', about a man falling for his virtual assistant modeled after Apple's Siri (think they got the idea from Big Bang Theory when Raj falls in love with Siri), and you know we have begun the journey of geek-dom going mainstream and cool. The buzz words are great too: cognitive computing, deep learning, AI2.
For those who started their careers in AI and left in disillusionment (Andrew Ng confessed to this, yet jumped back in) or data scientists today, the consensus is often that artificial intelligence is just a new fancy marketing term for good old predictive analytics. They point to the reality of Apple's Siri to listen and respond to requests as adequate but more often frustrating. Or, IBM Watson's win on Jeopardy as data loading and brute force programming. Their perspective, real value is the pragmatic logic of the predictive analytics we have.
But, is this fair? No.
First, let's set aside what you heard about financial puts and takes. Don't try to decipher the geek speak of what new AI is compared to old AI. Let's talk about what is on the horizon that will impact your business.
New AI breaks the current rule that machines must be better than humans: they must be smarter, faster analysts, or they manufacturing things better and cheaper.
New AI says:
The question is sometimes more important than the answer. Imagine if the machine could help you refine or augment the way you approach and think about new situations and solve challenges? Suggestions don't always need to be answers on what to buy, change the process, or determine a strategy. Suggestions can questions. Eric Horvitz of Microsoft told MIT Technology Review, "… Another possibility is to build systems that understand the value of information, meaning they can automatically compute what the next best question to ask is…."
Improvisation is the true meaning of adaptation. Search on 'artificial intelligence' and 'improvisation' and you get a lot of examples of AI being linked to music. The head of Facebook's AI lab and musician, Yan Lecun, says,"I have always been interested in Jazz because I have always been intrigued by the intellectual challenge of improvising music in real time," he wrote. Linking the two, he wrote a program that automatically composed two-voice counterpoint for a college artificial intelligence project.
Collaboration produces better results. Guy Hoffman at the Media Innovation Lab, School of Communication, IDC Herzliya introduced a robot that could not only compose music independently, but also collaborate with another musician (Guy himself) to create a new piece of music. The robot provided visual cues, reacting and communicating the effect of the music and creative process for lifelike interaction between robot and composer.
This is game changing, both in how organizations operate and strategize as well as the impact on customer experience. These three principles are the foundation for customer and organizational engagement. Today AI is like a super smart magic eight ball. Tomorrow AI supports and creates a dialog between companies and customers, managers and employees, and business to business.
Dialog is the essence of intelligence and at the heart of learning, evolution, and innovation. Even as we leverage big data, analytics, and machine learning today to tell us what markets to go after, how to optimize manufacturing and logistics, or influence purchases on ecommerce, there is still a significant amount of dialog that occurs to ask the right questions and put into place the answers machines provide.
So, when you read about the next AI acquisition, investment, or product release, consider how machines can participate in a strategic dialog and collaborate in the process to position and engage in unchartered territories.
Michele Goetz is a Senior Analyst at Forrester Research.
Tweet
Founded by Russian entrepreneur Dmitry Itskov in February 2011 with the participation of leading Russian specialists in the field of neural interfaces, robotics, artificial organs and systems.
The main goals of the 2045 Initiative: the creation and realization of a new strategy for the development of humanity which meets global civilization challenges; the creation of optimale conditions promoting the spiritual enlightenment of humanity; and the realization of a new futuristic reality based on 5 principles: high spirituality, high culture, high ethics, high science and high technologies.
The main science mega-project of the 2045 Initiative aims to create technologies enabling the transfer of a individual's personality to a more advanced non-biological carrier, and extending life, including to the point of immortality. We devote particular attention to enabling the fullest possible dialogue between the world's major spiritual traditions, science and society.
A large-scale transformation of humanity, comparable to some of the major spiritual and sci-tech revolutions in history, will require a new strategy. We believe this to be necessary to overcome existing crises, which threaten our planetary habitat and the continued existence of humanity as a species. With the 2045 Initiative, we hope to realize a new strategy for humanity's development, and in so doing, create a more productive, fulfilling, and satisfying future.
The "2045" team is working towards creating an international research center where leading scientists will be engaged in research and development in the fields of anthropomorphic robotics, living systems modeling and brain and consciousness modeling with the goal of transferring one's individual consciousness to an artificial carrier and achieving cybernetic immortality.
An annual congress "The Global Future 2045" is organized by the Initiative to give platform for discussing mankind's evolutionary strategy based on technologies of cybernetic immortality as well as the possible impact of such technologies on global society, politics and economies of the future.
Future prospects of "2045" Initiative for society
2015-2020
The emergence and widespread use of affordable android "avatars" controlled by a "brain-computer" interface. Coupled with related technologies "avatars' will give people a number of new features: ability to work in dangerous environments, perform rescue operations, travel in extreme situations etc.
Avatar components will be used in medicine for the rehabilitation of fully or partially disabled patients giving them prosthetic limbs or recover lost senses.
2020-2025
Creation of an autonomous life-support system for the human brain linked to a robot, 'avatar', will save people whose body is completely worn out or irreversibly damaged. Any patient with an intact brain will be able to return to a fully functioning bodily life. Such technologies will greatly enlarge the possibility of hybrid bio-electronic devices, thus creating a new IT revolution and will make all kinds of superimpositions of electronic and biological systems possible.
2030-2035
Creation of a computer model of the brain and human consciousness with the subsequent development of means to transfer individual consciousness onto an artificial carrier. This development will profoundly change the world, it will not only give everyone the possibility of cybernetic immortality but will also create a friendly artificial intelligence, expand human capabilities and provide opportunities for ordinary people to restore or modify their own brain multiple times. The final result at this stage can be a real revolution in the understanding of human nature that will completely change the human and technical prospects for humanity.
2045
This is the time when substance-independent minds will receive new bodies with capacities far exceeding those of ordinary humans. A new era for humanity will arrive! Changes will occur in all spheres of human activity – energy generation, transportation, politics, medicine, psychology, sciences, and so on.
Today it is hard to imagine a future when bodies consisting of nanorobots will become affordable and capable of taking any form. It is also hard to imagine body holograms featuring controlled matter. One thing is clear however: humanity, for the first time in its history, will make a fully managed evolutionary transition and eventually become a new species. Moreover, prerequisites for a large-scale expansion into outer space will be created as well.
Key elements of the project in the future
• International social movement
• social network immortal.me
• charitable foundation "Global Future 2045" (Foundation 2045)
• scientific research centre "Immortality"
• business incubator
• University of "Immortality"
• annual award for contribution to the realization of the project of "Immortality".